Key performance indicators (or, KPIs for short) are essential to the success of your tree service business. KPIs are essentially a form of data or a quantifiable measure of your company's performance in various areas.
If you aren't tracking KPIs, you won't know exactly how your business is performing—or be able to identify areas of improvement.

Of course, in order to use KPIs to your advantage, you must know which tree service KPIs are important to track. If you're just getting started out with a tree service franchise, you might not know where to start. That's why we've put together a list of 6 important KPIs that we advise you should track.
Tree Service KPIs to Track
Keeping track of these KPIs is like keeping a finger on the pulse of your business. If you're wondering: A lot of people want to know: How profitable is a tree service business? Understanding profitability really does come down to tracking your KPIs.
1. Revenue Per Labor Hour
Revenue per labor hour is an imperative KPI to track if you want to ensure you are remaining profitable. Identifying revenue per labor hour also helps you to find ways to effectively manage your labor costs if you aren't as profitable as you should be.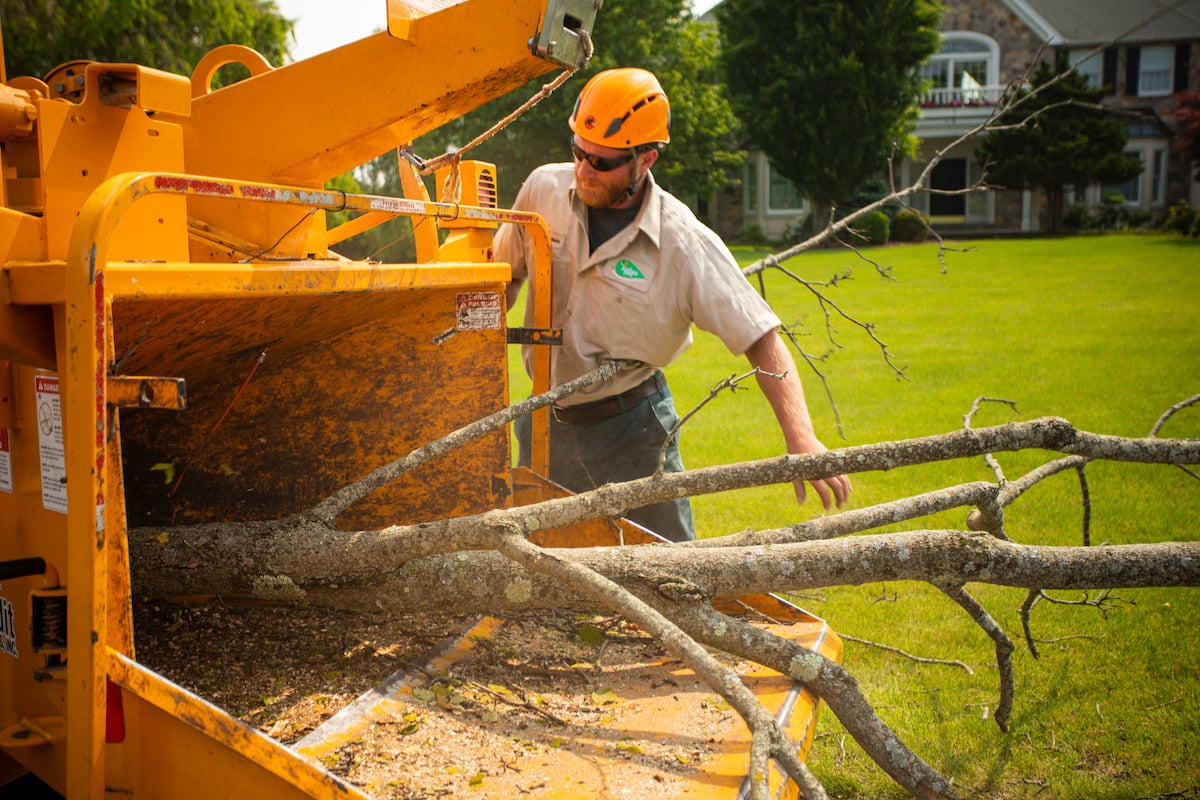 You can use this measurement to determine which team members are most productive or at what services they are most productive. This is all valuable information in decision-making and profitability.

It's fair to say that if you don't know this number, there is really no way for you to stay on budget.
2. Incoming Leads
Tracking leads is obviously a very important tree service KPI so that you are staying on top of what's coming into the pipeline. Prompt responsiveness is really important in the success of helping to turn a prospective client into an actual client—but it can be difficult for your sales team to keep up with new leads if they aren't tracking that data.

At Joshua Tree Experts, we're tracking leads that come in and then also qualifying those leads. We've learned that chasing down every single lead is simply not a profitable endeavor. We have already determined some guidelines as to what constitutes a desirable lead for our franchises. An example would be a single dwelling home. Again, it definitely comes back to tracking this information and making smart business decisions.
3. Work Backlog
Another valuable tree service KPI is your work backlog. You should know how many hours, days, or weeks of work you have lined up to ensure that there's enough for your crews to stay busy for a full day, every day. When you are tracking this KPI regularly, you'll know if your sales team needs to sell more work or if you are in good shape to remain profitable.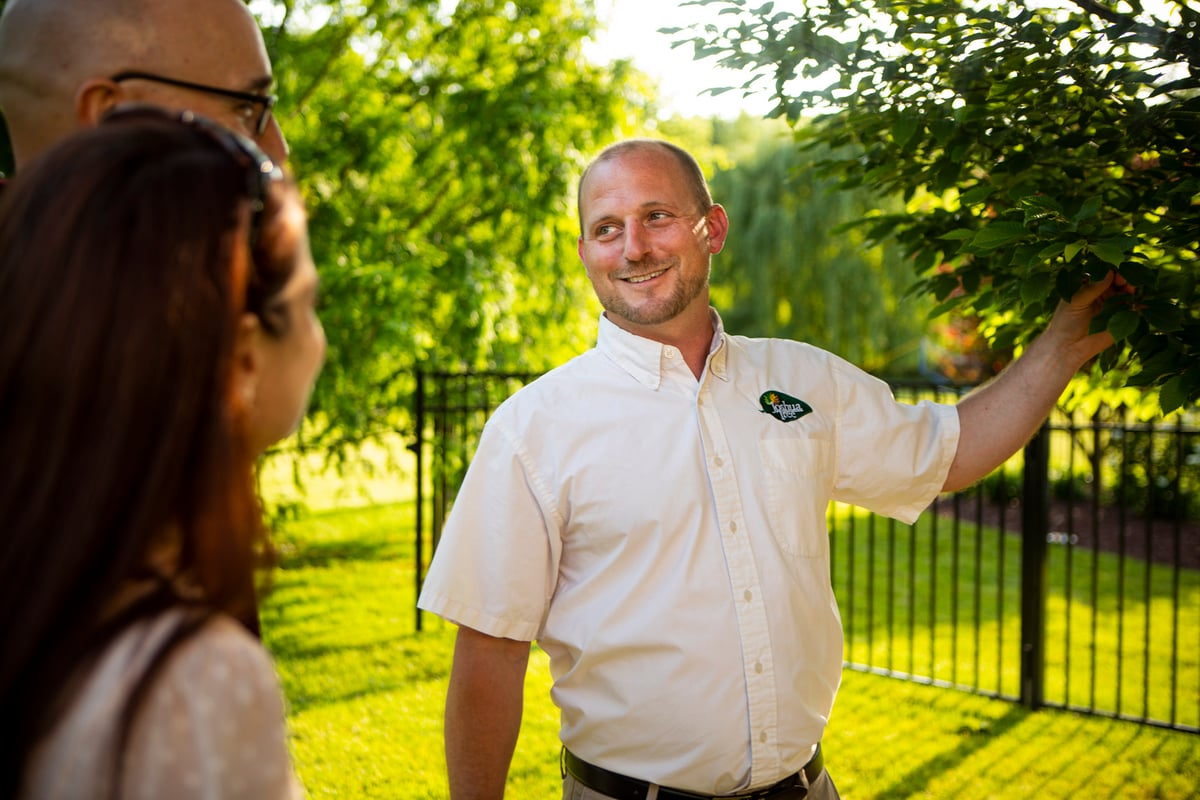 4. Safety Incidents
We also recommend tracking safety incidents (including close-calls) as an important tree service KPI. You should track the date and what the incident was. Then, you'll be able to look on a high level at how many incidents per month the company has addressed.

This is helpful to know if there is something you should bring up in a weekly meeting. Or, if a particular incident seems to be recurring, it might be time to develop some new training. When it comes to remaining a safe tree service, keeping track of this data is imperative.
5. Number of Service Calls
Tracking the number of service calls per client is a tree service KPI that also allows you to zero in on revisits. If a client wasn't happy for some reason or a revisit was necessary, it's important to go back and look at the reasons why the job might not have been done right the first time.
Identifying and tracking all revisits is important in looking at areas where you might be able to make changes and ensure your business is not developing an unhealthy pattern.
6. Client Retention and Recurring Work
You know that your success is built on your base of clients. In order to make sure that you are maintaining a high retention rate, it's important to keep track of that information. There are certain tree care services, such as Plant Health Care, that are recurring. You want to make sure that your clients are continuing to use your company. Tracking this tree service KPI allows you to look at client retention percentages.
Keep Up With Tree Service KPIs
In order to get the most out of this data, we advise tracking tree service KPIs on a weekly basis. We maintain a spreadsheet of all of these KPIs (as well as some others) and then populate the data for each category every week.

It's important to keep up with that weekly review of the data or else it loses its value. If you are waiting too long to look at KPIs, it will be too late to make meaningful changes. That's a big deal when it comes to profitability or safety.

If you are a Joshua Tree Experts franchise owner, we want to help you track tree service KPIs so that you can use that data to your advantage. Without this data, you are operating blindly and that can get you into trouble very quickly.

But don't worry—if this is new to you, we're here to help. We can help you to identify all of the tree service KPIs that you should be tracking and help you to get the most out of your efforts. In the end, it will pay off with your success.

Are you ready to grow a successful business from strong roots? Joshua Tree Experts has the proven systems and processes in place to help. Request a meeting and begin your journey today.