The tree service market can be crowded and there are often a lot of contenders selling tree work. So, what's the secret? How can you sell more tree work yourself?

One piece of the puzzle is in the background such as having a great website and consistent marketing and branding. These factors contribute to your reputation and are how word of your business grows.
But the other piece of the puzzle has to do with how you actually handle those incoming leads. This is more the "boots to the ground" aspect, as it has to do with the way in which your team members interact with prospective clients.

We don't want any of this to feel like a mystery to you. Joshua Tree Experts home services franchise (which provides tree maintenance, lawn care, and pest control services) is committed to helping its franchise owners successfully sell more tree work. In this article, we'll dive into three of the strategies that have helped build our success.
How to Sell More Tree Work
Here are three things that you should focus on if you want to sell more tree work.
1. Promptly Initiate Communication
We live in a day and age when people expect a fast answer. If they call, email, or live chat with a company inquiring about tree work, they expect to get a response and set up a meeting swiftly.

When it comes to how to sell more tree work, you have to be responsive. One of the fastest ways to lose a prospective client is to fail to follow through in a timely way. If people don't hear back from you, you can expect them to move on.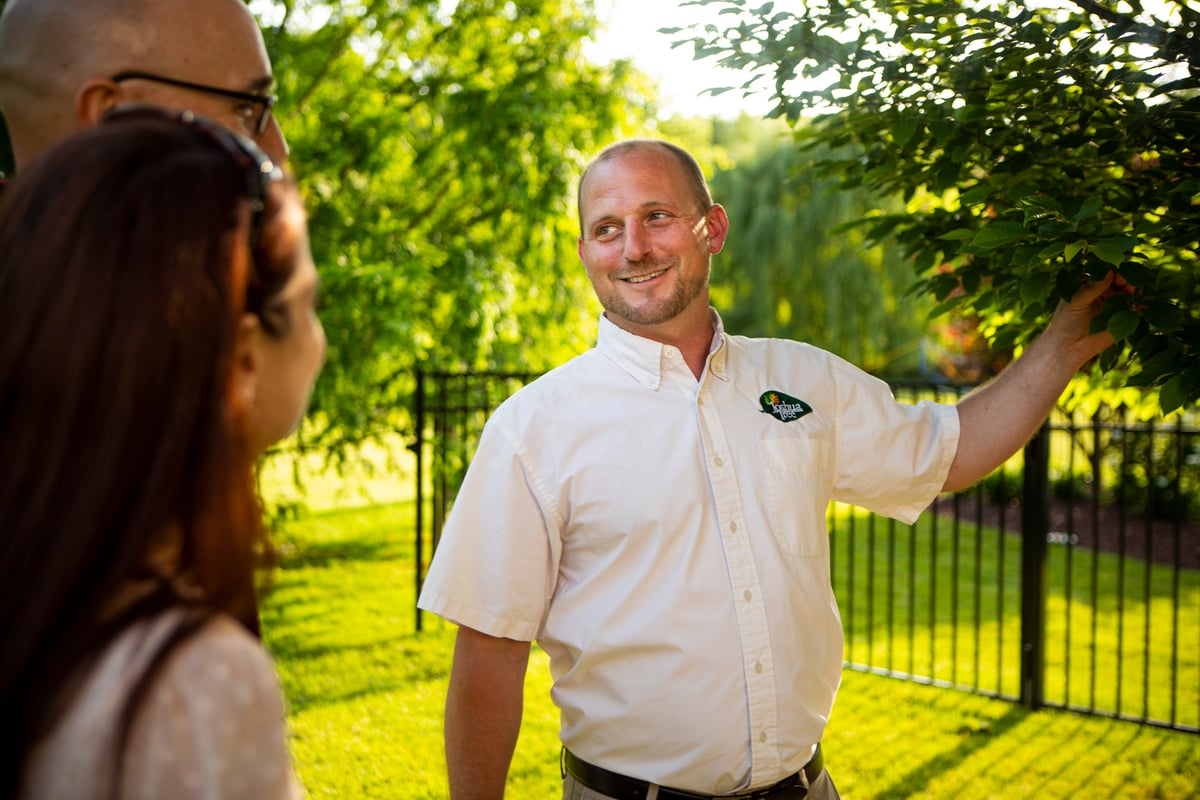 This might sound incredibly basic and simple, but how often have you reached out to a company or service and been frustrated by a lack of response. Sometimes responsiveness is all it takes for you to gain a prospective client's trust.

In the same way, a lack of responsiveness can have just the opposite effect. After all, if you can't call them back quickly when they're trying to pay for your business, what can they expect once they've hired you? Poor communication sets the entire relationship off on the wrong foot.

At Joshua Tree Experts, we have a guideline of contacting the client within zero to seven hours of their initial time of reaching out.
2. Qualify Your Leads
You've called the client back quickly. Next, before you even make an appointment and go out (or send a team member out) to meet a prospective client, you need to qualify the lead.

Too often, companies chase after every single lead that comes in and this is counterintuitive to success. There are going to be some leads that simply aren't worth pursuing.

We know that many small business owners built their companies by "never saying no." They went after any and every lead that came through. But highly successful businesses know that there are both desirable and undesirable leads.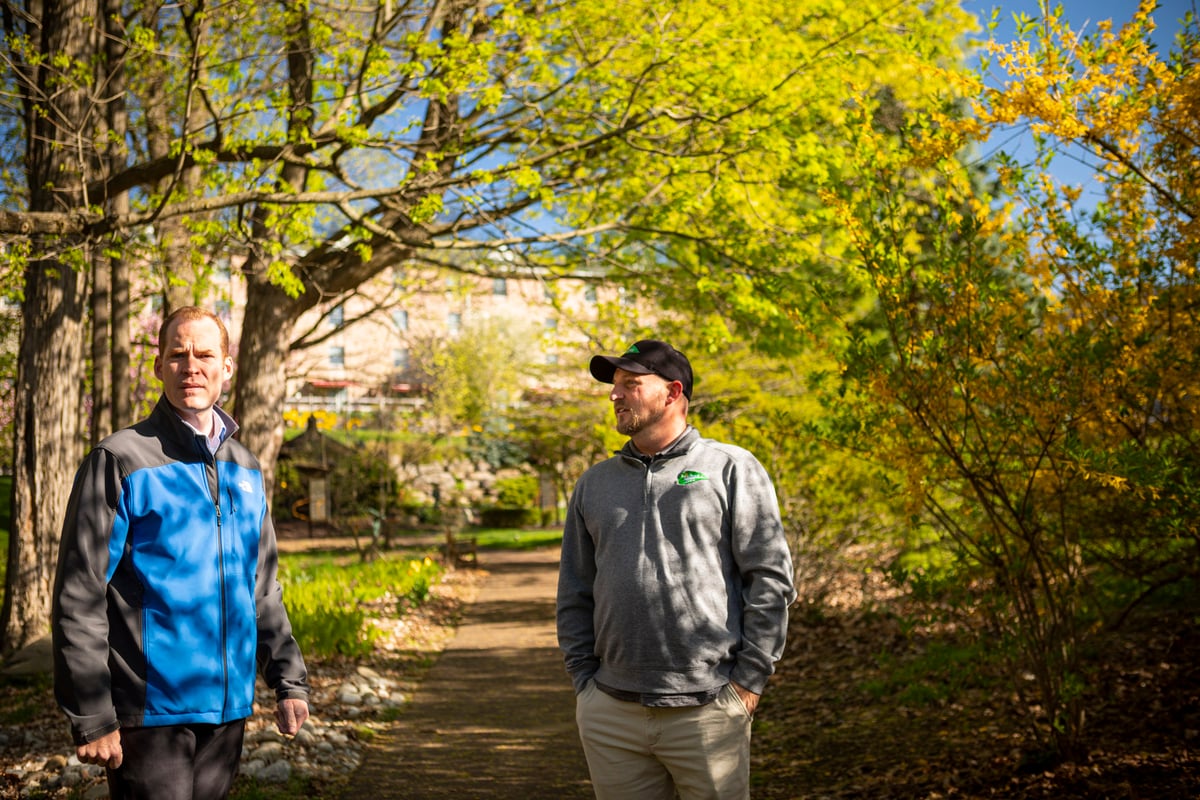 For Joshua Tree Experts, we have already determined some guidelines as to what constitutes a desirable lead for our franchises. An example would be a single dwelling home.

We determine whether a lead is desirable by asking questions in advance of our visit. And we are pretty upfront when we know we are not the right fit for the prospective client.

An example of an undesirable lead is a prospect who is very clearly shopping on price alone. In these cases, we are very upfront that we are not going to be the cheapest option.

Ultimately, it's about focusing our time and energy on qualified leads that will transition into actual sales (and ideally, future sales, either in the form of offering other services or because that client referred us to friends, family, and neighbors). We provide Joshua Tree Expert franchise owners with plenty of guidelines to help them qualify leads and ultimately sell more tree work.
3. Own the Conversation
You've responded promptly to the prospective customer, you've qualified the lead and set up the appointment, and now it's time to go out and meet them.

If you want to sell more tree work, then it's important you build a strong rapport with the client at this initial meeting. From that very first meeting, you've already begun to build a relationship. The direction of that meeting will be critical to your overall success.

Prospective clients need to view you as an expert but they also want to know that you're listening to their concerns and answering your questions. It's a delicate balance between listening and speaking.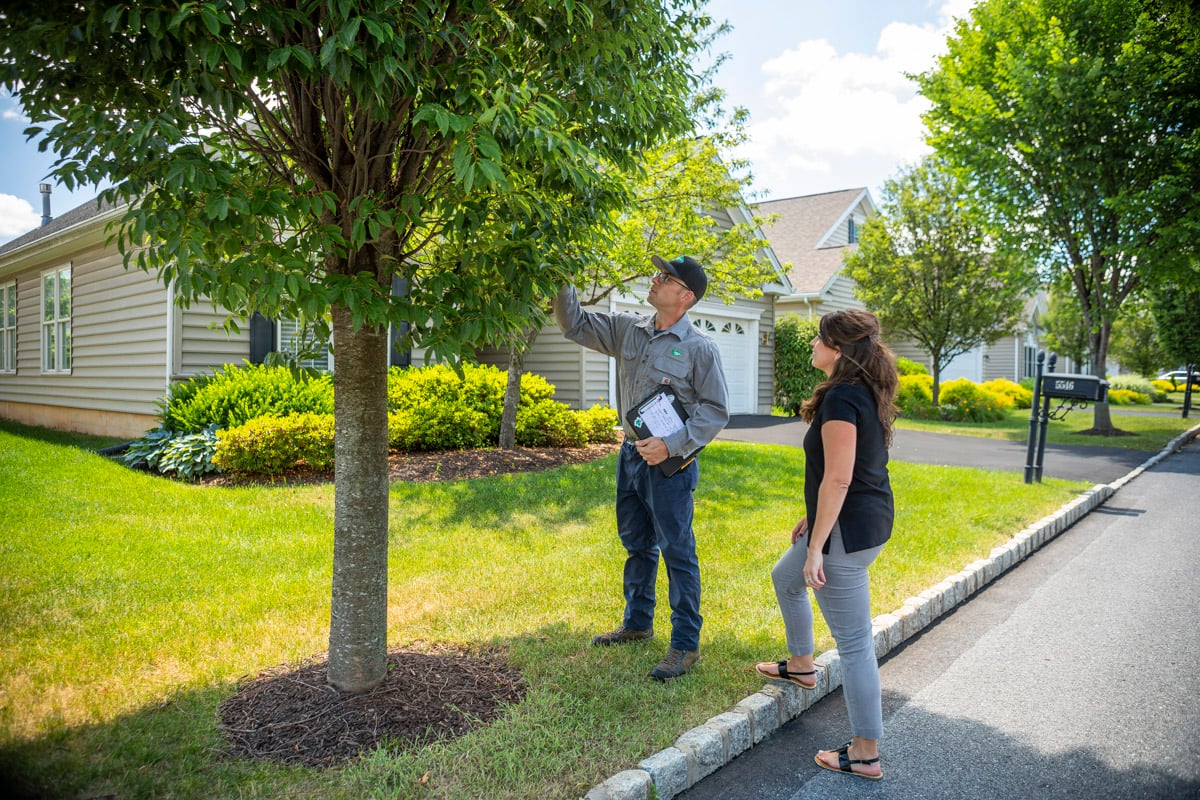 But at the end of the day, you should "own the conversation."

Though you need to exhibit plenty of empathy and understanding of their situation, you ultimately need to demonstrate how you are the expert and you are able and ready to help solve their problem.

If tree work is not sold on the spot, then following up is also critical. For Joshua Tree Experts franchise owners, we have standards in place on these follow-ups, including the fact that after a second attempt at calling has been made, an email should also be sent.

Too often, life just gets busy (for both business owners and prospective clients). Leads can fall by the wayside because you're busy moving on to other potential opportunities. But sometimes all it takes is a little extra diligence to sell more tree work.

With systems and processes in place, you'll find that it's easier to keep up with leads and ultimately sell more tree work.
Partnering With You in Success
Selling more tree work really shouldn't feel so elusive or confusing. It shouldn't feel like rocket science, either. Some of the greatest keys to success come down to having formulas and guidelines to follow and systems and processes in place that will help you succeed.

All of that boils down to not being "on your own" to do it all.

If you are a Joshua Tree Experts franchise owner, then you're not on your own at all. In fact, we are here to be your partner in success. At the end of the day, your success is our success and we care about seeing you grow.

Are you ready to grow a successful business from strong roots? Joshua Tree Experts has the proven systems and processes in place to help. Request a meeting and begin your journey today.