Generating leads is an important part of any business strategy. Of course, this isn't a time when you want to play around with trial-and-error. You want to be able to get your new business off the ground and running right away.
Joshua Tree Experts home services franchise (which provides tree maintenance, lawn care, and pest control services) is committed to helping its franchise owners to start producing leads quickly. Generating leads for a tree service all starts with implementing some best practices.

We've already been down this road and learned what works—and we're here to help set you up for success. In this article, we'll talk about how to generate leads for a franchise so that you can start building a strong list of clients.
Tree Service Advertising: Diversify Your Portfolio
We have found that investing in multiple forms of advertising across different platforms is an effective way to reach a wider audience. Oftentimes, business owners get stuck on a handful of ways that they like to advertise and they direct all of their spending to these limited options. When you approach advertising this way, you can really box yourself in and end up missing entire segments of potential customers.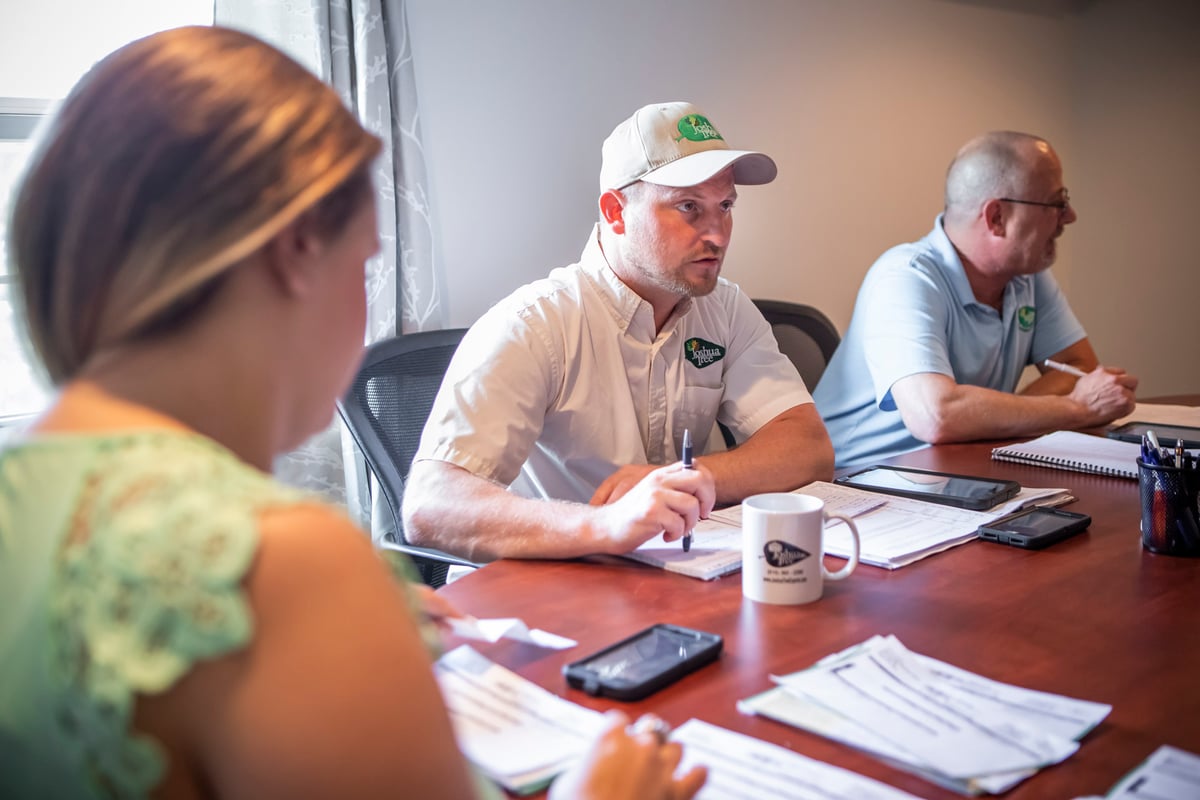 That's why it makes sense to try out a variety of pathways.

Of course, you don't want to just "guess" at what's working. Be sure that you're tracking the data from those advertising channels so that you can make educated decisions on what's working (and what's not) and ultimately invest your money in the wisest way going forward. You might feel like a certain channel has been effective until you actually look at the numbers and realize most of your leads aren't coming that way.

Some of the avenues that we have utilized include:
Social media marketing (like Facebook ads)
Online ads (like Google Ads)
Direct mail (like postcards)
Print media (like coupon mailers).
Billboards
In trying out these different channels, it's possible to reach people in different ways.

Since some of your audience segments are going to be more likely to use online tools and some are more likely to respond to a direct mailer or a coupon ad, diversifying is an effective way to get your messaging out to a wider variety of prospects.
Make Sure Your Marketing Message is Consistent
When thinking about tree service advertising, it's important that the message you're putting out is consistent across all of the channels. You might also think of this as "brand consistency."

No matter where you are advertising, you want to be sure that you are maintaining a consistent voice, tone, and style.

This is an area where we are able to guide our franchise owners. Joshua Tree Experts provides franchisees with a brand style guide so that your advertising vendors can use those guidelines. We also have guidelines for messaging (such as the actual words and language used) so that we can maintain consistency. If you're a Joshua Tree Experts franchise owner, this is already figured out for you so there's no work on your end.

At Joshua Tree Experts, we have worked really hard over the years to develop a brand that people trust. And now, our franchise owners are able to utilize what we've built and continue to grow and nurture it.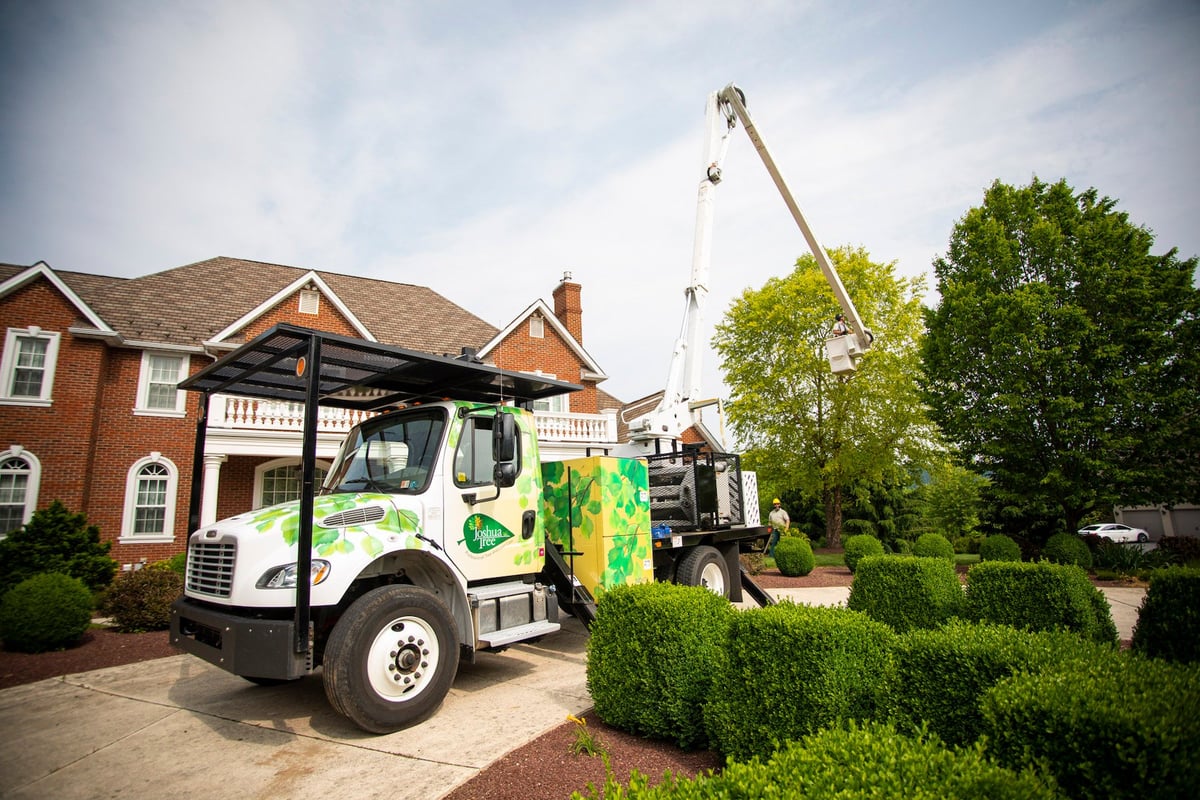 No matter what different marketing channels you're doing your tree service advertising on, you want to make sure that you're keeping the brand memorable and consistent.

At the end of the day, it boils down to wanting your business to be remembered as the one that prospects want to choose.

While all of this can be a lot of hard work when you're on your own in business, one of the great benefits of investing in a Joshua Tree Experts franchise is that we've done a tremendous amount of the legwork for you. Now, you just have to follow through on the foundation that's already there to build upon that success.
Target the Right Audience
When it comes to how to generate leads for a franchise, you probably already know that you don't just want any leads. You want leads that are coming from your target audience.

This is something that we've done a lot of background work on and we already know who the optimal Joshua Tree Expert client would be. But now, you need to make sure that the tree service advertising channels that you're choosing in your local market are helping to reach those ideal clients.

We've found that working closely with your advertising vendors is important. Over the years, we've built relationships with different vendors who know exactly who we are trying to reach.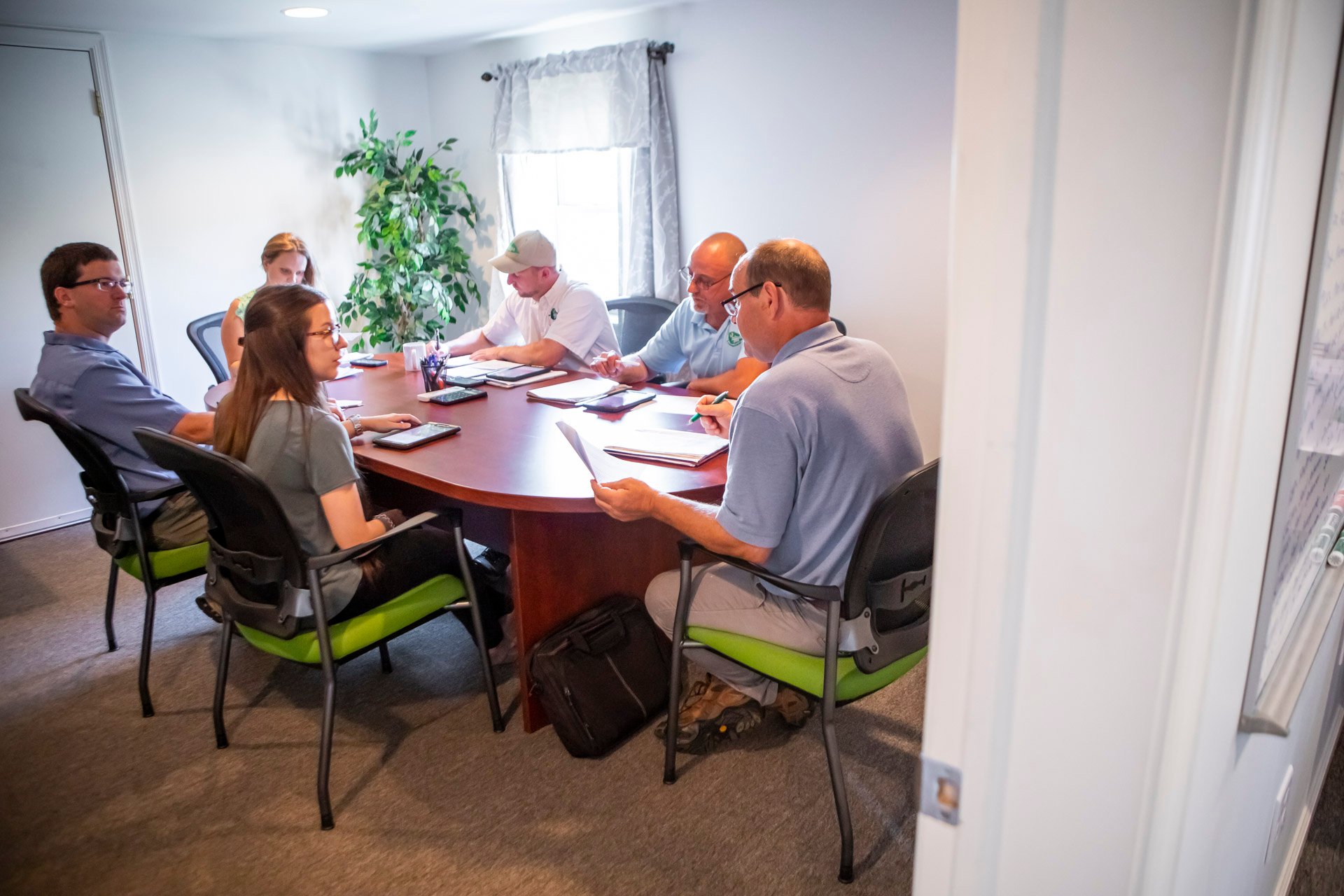 But this also comes back to tracking data. When leads come in, you want to know where they've come from and whether it's the type of lead that you really want. There's nothing worse than chasing after a bunch of leads that are a waste of your time because they're not right for your business.

If you find an advertising channel that is consistently helping you to reach the type of leads you're looking for, then it makes sense to continue that relationship.

On the flip side, if you are consistently bringing in poor leads (or maybe not generating a large quantity of them) from a certain advertising channel, then it would be prudent to spend your dollars elsewhere.
We're Here to Be Your Partner in Success
We know that in the beginning, lead generation can sometimes feel daunting. But once you start generating those leads for your tree service you'll see how quickly you can hit the ground running.

And just remember, you're not on your own. If you are a Joshua Tree Experts franchise owner, we are here to be your partner in success.

If you have questions about a particular tree service advertising strategy, we are here to help. It's important to us that you not only start generating leads but that you get the kind of leads you desire. This is what will help you to continue down the path to success.

Are you ready to grow a successful business from strong roots? Joshua Tree Experts has the proven systems and processes in place to help. Request a meeting and begin your journey today.