There are a lot of factors that go into having a successful tree care franchise. A big one that cannot be overlooked is having the best tree service equipment. Without the right equipment, you simply cannot expect to succeed.

After all, the equipment that you use has a direct impact on your results.

It also has a tremendous impact on safety. As we've said before, in order to create a culture of safety, crews must be properly outfitted and must have access to safely functioning tree service equipment.

There's no compromising in this area and we can't emphasize enough how truly critical the right tree service equipment is to the integrity of your business.

While we can't speak for other tree care franchises, Joshua Tree Experts does have a list of specific vehicles, machinery, and heavy equipment that must be adhered to in order to operate a franchise. This is because we have already done the legwork to determine what is the best tree service equipment and what will help you succeed in your endeavors.

To give you some sense of what to expect, we've put together our list here. The following are 6 of the key pieces of equipment you'll need to get started.
1. Account Manager Car
At Joshua Tree Experts franchise, we expect franchise owners to have a custom vinyl-wrapped account manager car. In order to build consistency with our branding and graphics, we'll get you the file for the wrap design. This takes all of the guesswork out of the equation.
We do require that this car be a Toyota Corolla to help build that brand consistency that is so important in helping customers to recognize the company at even just a glance.
2. Full-Size Chip Truck
The next piece of tree service equipment required is a full-size chip truck.

This should be a 26,000 lb GVW medium-duty truck. It should have a covered chip body with dump capability and L-storage boxes, and a ladder box OR ladder rack.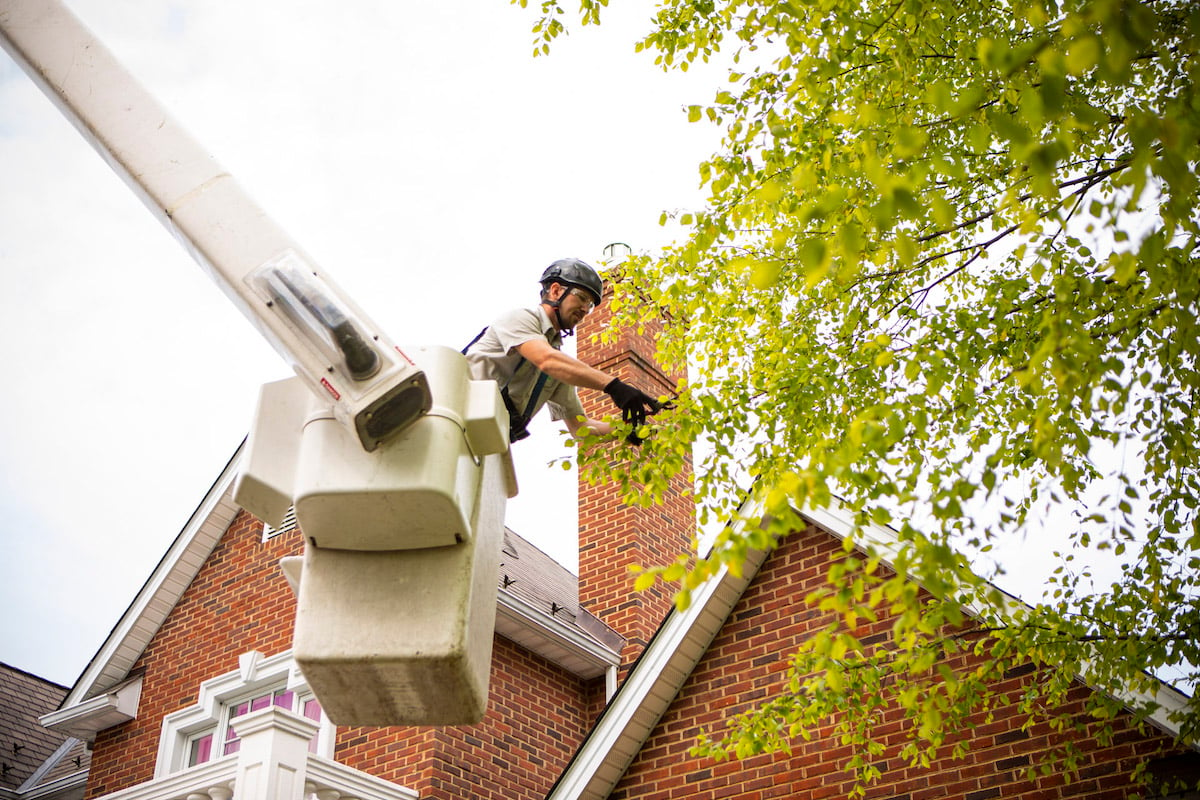 It should also have an electronic trailer brake controller and heavy-duty pintle hitch.

Again, this vehicle will also feature custom vinyl wrap with the company branding and graphics.
3. Light-Duty Chip/Utility Truck
You'll also need a light-duty chip/utility drop with a "Mason" style dump body with cover.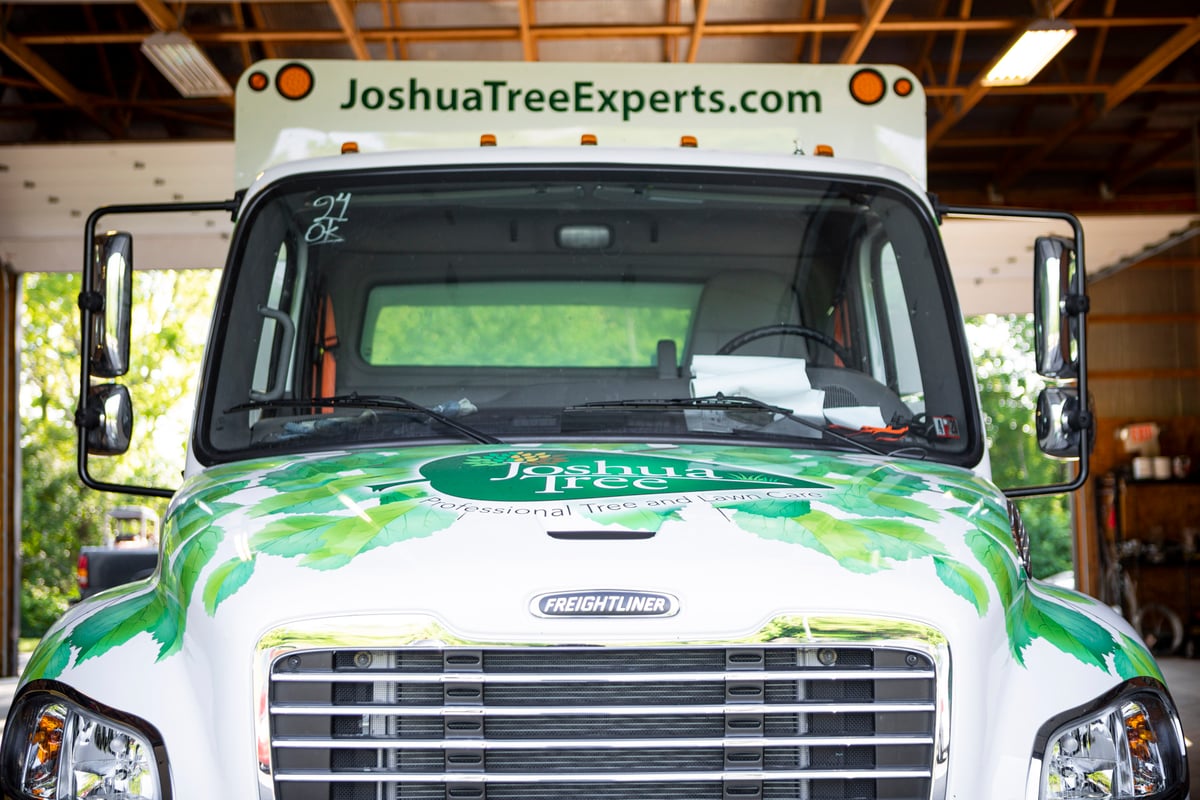 This piece of tree service equipment should also have an electronic trailer brake controller/heavy duty pintle hitch and, as you might have guessed, should be custom vinyl wrapped with the company branding.
4. Chipper
You will also need a chipper. While we do not have a specific brand or model that's required, we do like the Bandit 15XP.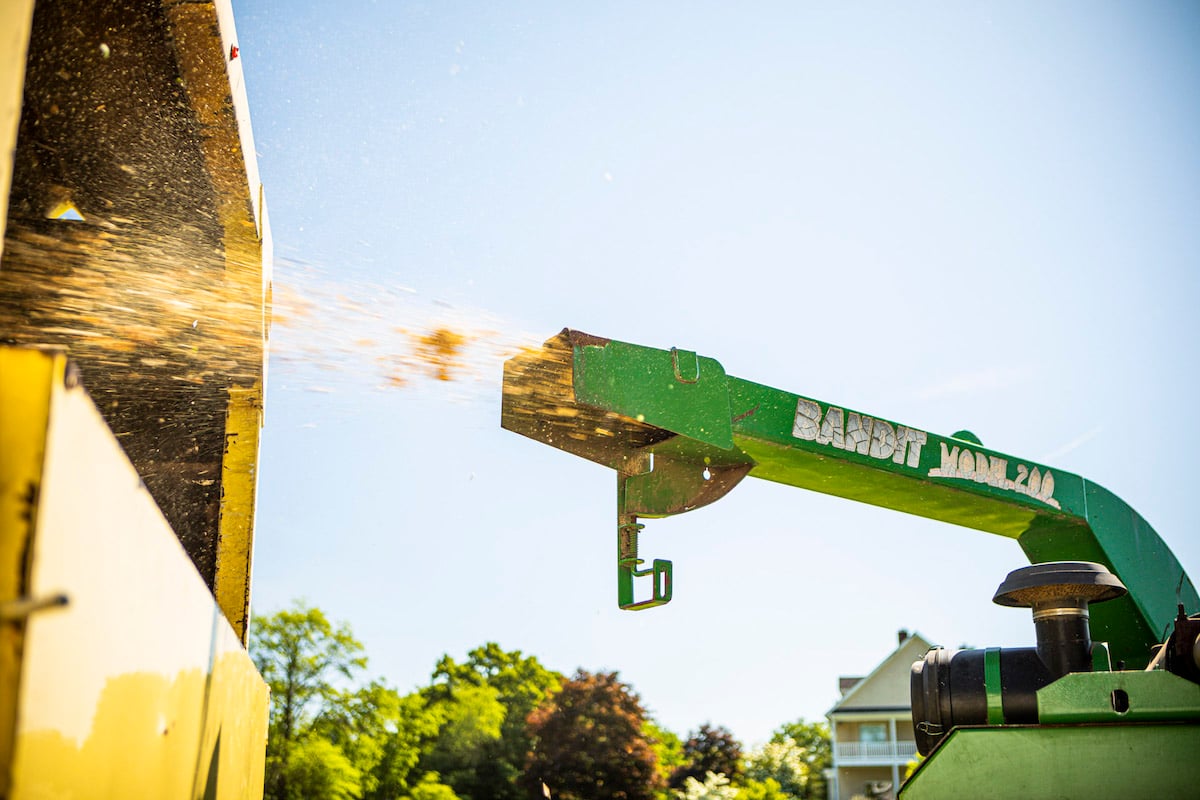 It should be minimum 15" drum style with winch.
5. Stump Cutter/Grinder and Trailer
Our recommended minimum for this requirement is the Bandit 2550 (diesel/hydraulic drive). You'll need an appropriately-rated trailer to haul this.
6. Plant Health Care Truck
For this piece of tree service equipment you will need a 500 gallon 3-tank system with 2x300" hose reels. You'll also need a JD-9 spray gun and soil injection probe. This vehicle, like your others, will be wrapped for branding.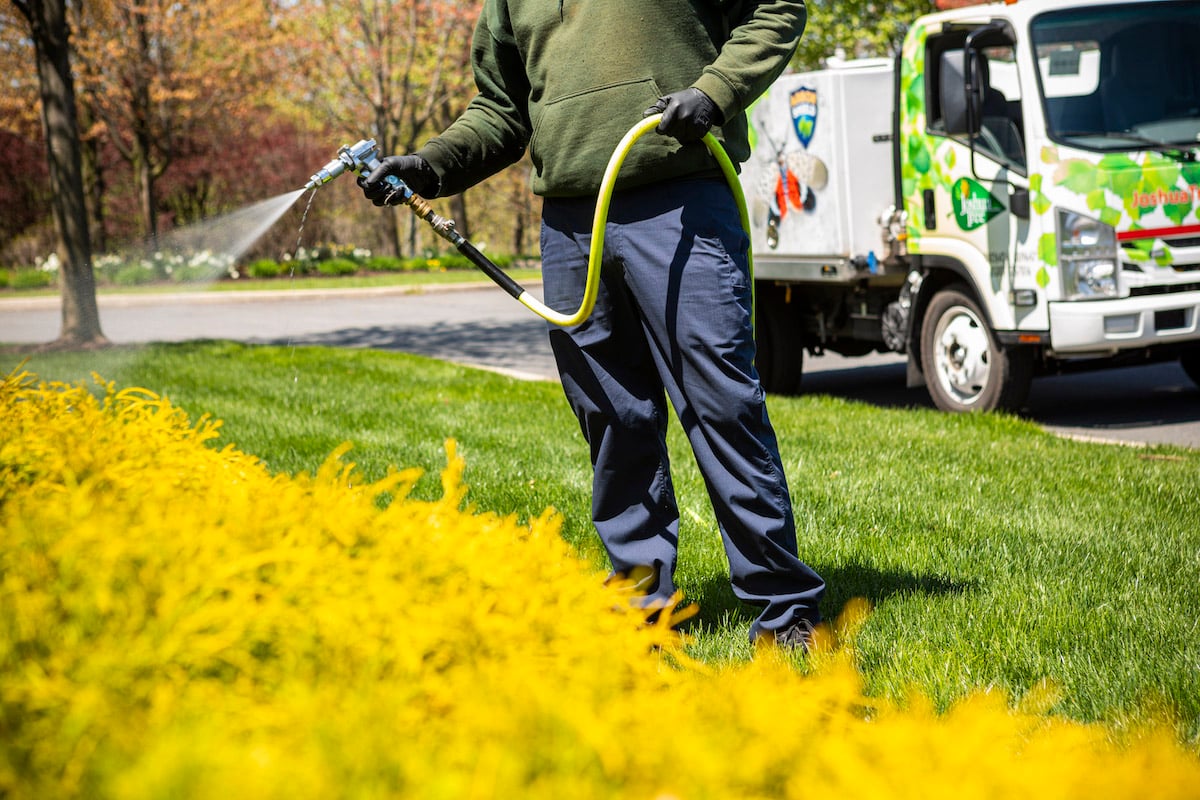 We like the Isuzu 14,500-17,500 lb trucks.
Removing the Guesswork from Choosing the Best Tree Service Equipment
These are the six pieces of equipment that you'd need to get started with a Joshua Tree Experts franchise offering tree services and plant health care. This does not include the equipment that is needed for lawn care services and pest control services.

There is also some optional equipment for tree care that we did not mention for tree care.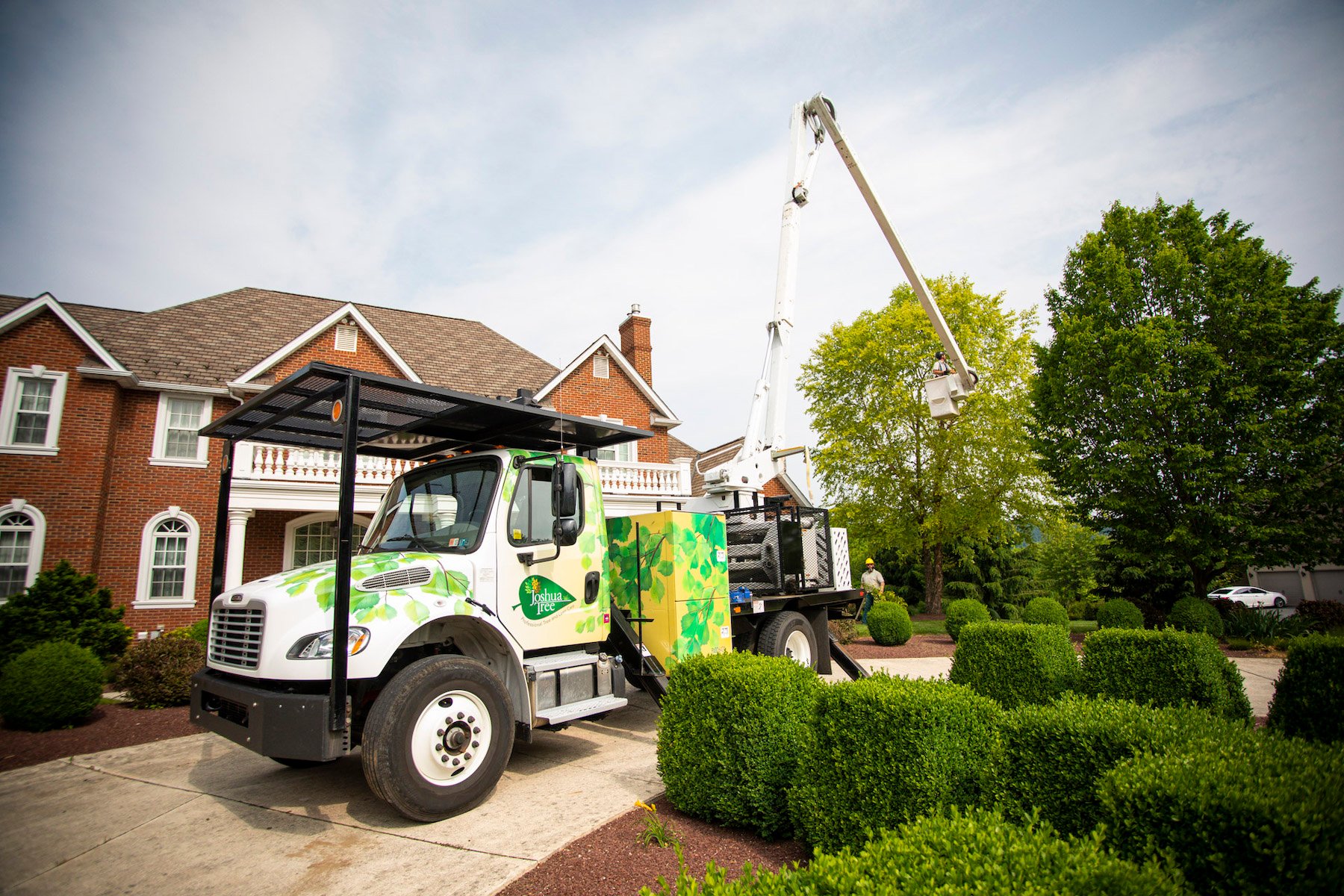 This includes the following.
Compact Track Loader (with bucket and grapple attachments as well as a heavy-duty trailer for hauling).


Rear-Mount Bucket Truck


For Air Spade/Root Collar Excavation: Air Spade 2000 Kit
While investing in tree service equipment can feel daunting if it's not something you've done before, that is truly the beauty of partnering with a company that has already had great success. There is no trial-and-error period figuring out if something is actually going to work for you or not.

Instead, there is tried-and-true success to lean on. Plus, the support that you need to get started.
Why the Best Tree Service Equipment is so Important
As we said at the start of this article, having the best tree service equipment is imperative to the success of your business and not a place where you can skimp.

It's fair to say that it's a differentiating factor that separates the mediocre (and even the subpar) companies from the best.

Unfortunately, there are companies that will use outdated or even poorly performing equipment even though it puts their team at risk and compromises their results.

You already know that safety is absolutely critical in the tree care industry. But not having the best tree service equipment will definitely have an impact on the safety factor of your business.

It might be a lot to take in, but we're here to help. If you are a Joshua Tree Experts franchise owner (or considering becoming one) and you have more questions about tree service equipment you always have us to lean on. We are always here to help.

Are you ready to grow a successful business from strong roots? Joshua Tree Experts has the proven systems and processes in place to help. Request a meeting and begin your journey today.