Tree service safety should be a top thought at all times. But excellent safety practices don't just happen. You must create and foster a culture of safety. There are many factors to ensure that happens, which we'll talk about in this article.
Tree service safety will be a huge part of your success, so it's definitely something to take seriously.

At the end of the day, you want to ensure that everyone embraces tree service safety, but that effort will start with YOU.

We've put together some tips on how to create that culture of safety that will help your tree care franchise to excel.
Tree Service Safety Must be Talked About
First and foremost, we want to mention the importance of talking about tree service safety.

Every department, every week should have a safety tailgate meeting where you bring up a topic and have an approximate half-hour meeting with the crew.

As an example, one of the safety topics that we were talking about at the time this article was written was heat stress. We were talking to crews about how to safely work in the heat which includes taking breaks in the shade and hydrating.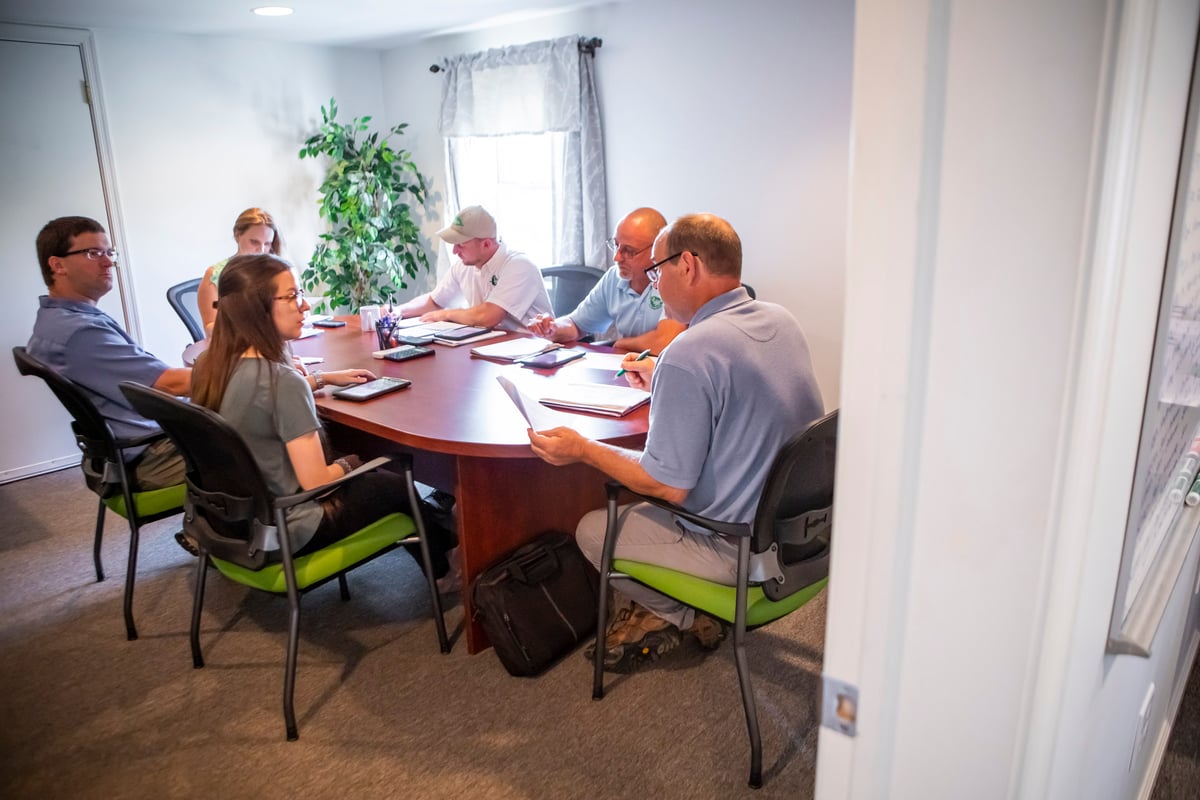 Another summer safety topic is bee stings. We'll talk about how to recognize a bee sting emergency as well as how to treat bee stings.

A big key to fostering a culture of safety is to talk about potential risks before they become a problem. Talk about how to mitigate risk but also what to do if an incident or accident were to occur.
Incidents and Close Calls Must be Reported
Even when you take all the right steps and talk about preventing accidents, they can obviously still occur. But what happens next is really important when it comes to your safety culture.

There must be open communication, which also includes reporting safety incidents and close calls.

There is a lot to learn from both near-misses and actual accidents or incidents.

At Joshua Tree Experts, safety incidents are one of the key performance indicators that we track. These include both actual incidents and close calls. Then, we are able to look on a high level at how many incidents per month occurred. If a particular incident seems to be recurring, it might be time for us to develop new training.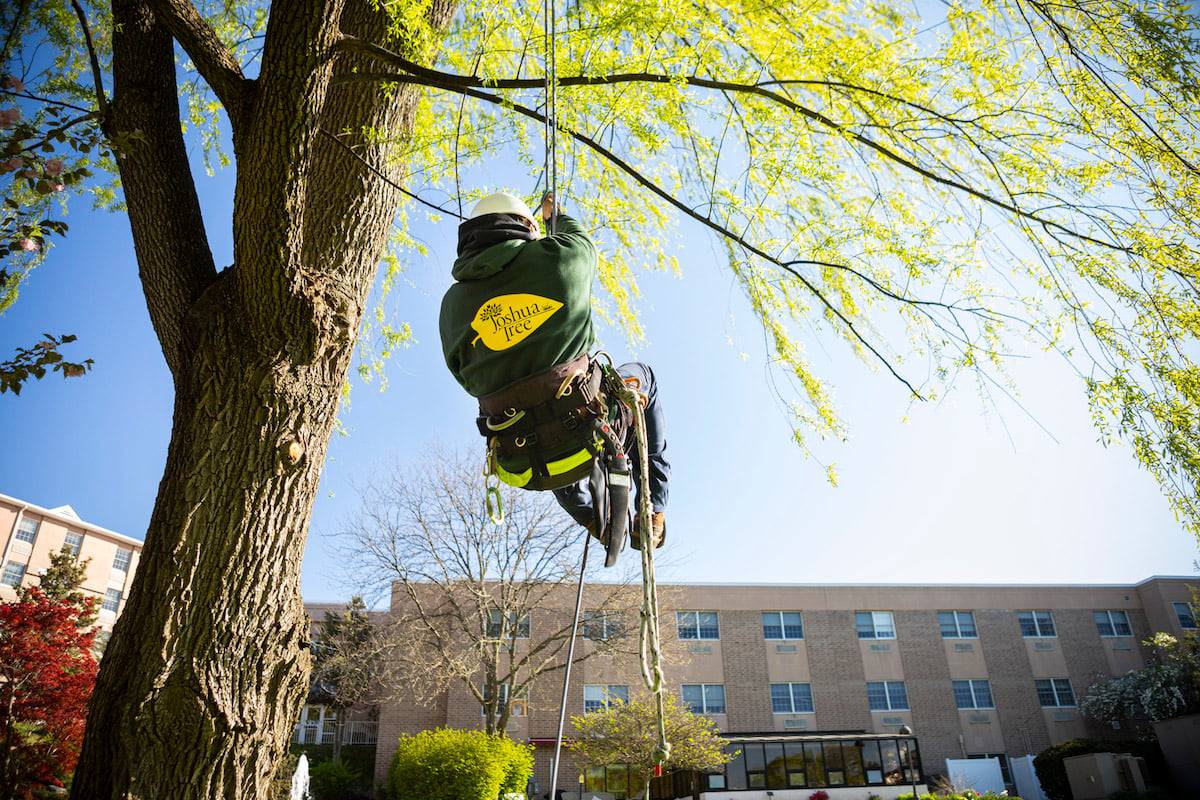 But the team needs to know that it's imperative they come forward with this information so that we can track the data and make changes if necessary. It's not about shaming someone for a close call. Sometimes it is a change that we need to make from a management or training perspective.

Along with all of this, we also believe in documenting these incidents and having everyone sign off on them. We'll revisit safety incidents from time to time just to keep information fresh in everyone's minds. While we never want to see safety incidents occur, they are definitely learning opportunities that should not be overlooked. It does not benefit anyone to pretend like an incident never happened or to just move on without talking about it. Your goal should be to prevent it from happening again.
Recognize that Crews Must Be Properly Outfitted and Equipment Must be Safe
In order to have tree service safety, crews must have the right gear and safely functioning equipment.

This comes from the top, down. As a tree care franchise owner, you must be committed to equipping your crews with the best gear and equipment. This is something that we insist upon at Joshua Tree Experts. We know that fostering a culture of safety means setting our people up with the right tools.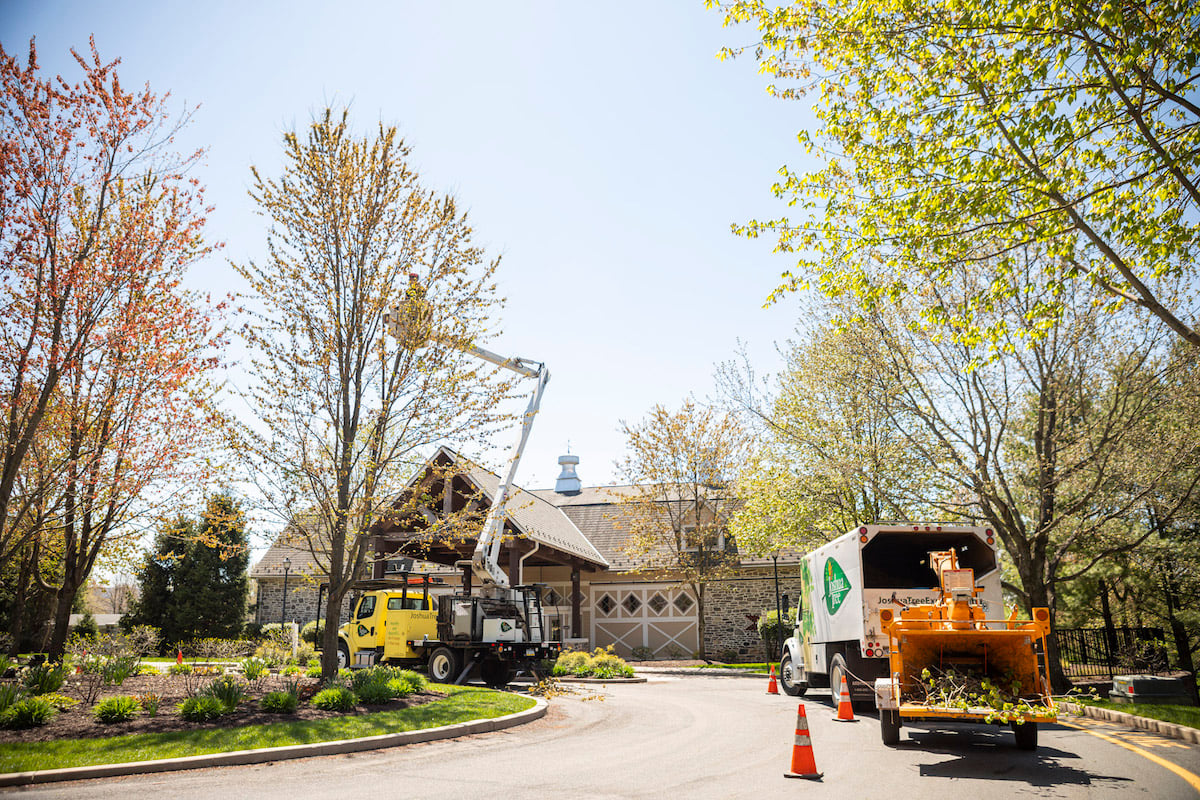 Some of this also comes back to the open communication that we talked about above.

If some of the equipment is having issues, crews need to be confident about speaking up and sharing their concerns. And, management needs to take action. Crews must see that management takes their safety seriously and will do what's needed to keep everyone safe.
Reward Good Safety Practices
One way that we continue to foster a culture of tree service safety at Joshua Tree Experts is to reward good safety practices.

This includes a safety reward system in which we reward points every quarter if safety practices were followed. Crew members can then use those points to get new Joshua Tree merch.

This is something small but we have found it definitely has an impact. Team members appreciate that we recognize they're doing what it takes to be safe. Some companies also give out safety bonuses or other forms of safety rewards. The idea is just to take some time to recognize that you appreciate your crews are being safe.
Invest in Training and Certifications
At Joshua Tree Experts, we take training and certifications very seriously. It's one of the key roles that we play in keeping our teams safe. We go above and beyond when it comes to training because we know how important it is both in achieving the best results and also fostering safety.

Part of that includes supporting our team in becoming Certified Arborists.

While a lot of companies talk about having "arborists," this is not the same thing as becoming an actual Certified Arborist.

A Certified Arborist has been certified by a professional organization like the International Society of Arboriculture (ISA). This implies a certain level of competency and along with that—safety! When people are well-trained and know what they're doing, they are much less likely to have accidents. They will follow best practices and avoid errors.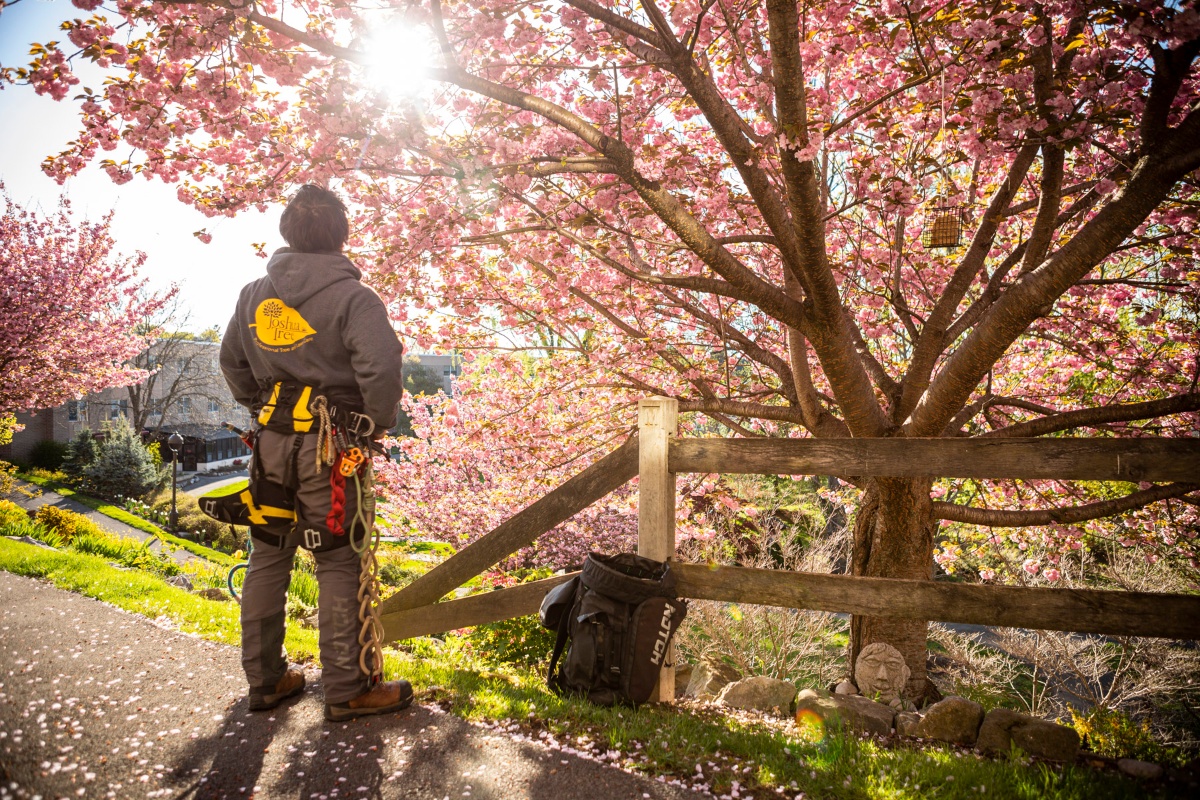 Becoming a Certified Arborist is no small feat, but it's one that will definitely foster a culture of safety. According to ISA, to earn their ISA Certified Arborist credential, you must be trained and knowledgeable in all aspects of arboriculture. ISA Certified Arborists must also adhere to the Code of Ethics that strengthens the credibility and reliability of the workforce.

To become a Certified Arborist, you must complete an exam, which we like to call a "good challenge." But to even sit for that exam, you must already have experience.

According to ISA, to be eligible for the ISA Certified Arborist exam, you must have one or both of the following:
Three or more years of full-time, eligible, practical work experience in arboriculture
A degree in the field of arboriculture, horticulture, landscape architecture, or forestry from a regionally accredited educational institute
As you might imagine, the folks who go through all of that work are going to be more experienced and naturally also safer.
Implement Systems and Processes
Systems and processes naturally make a company safer because there are defined steps to take. When it comes to operating equipment safely or even tending to an incident, crews should know exactly what to do. A big part of this is training, but it's also about having those systems and processes in place when the training occurs.

Fortunately, for Joshua Tree Experts franchise owners, you aren't on your own in creating these. We already have systems and processes in place that can help you build consistency in your business and ultimately set you and your team up for success.
Make Safety Everyone's Responsibility
At the end of the day, fostering the best possible tree service safety culture comes down to making safety everyone's responsibility. You should be clear with your team about your expectations.

Even if one team member takes the lead on safety, everyone must follow suit in order to truly create a team culture of safety.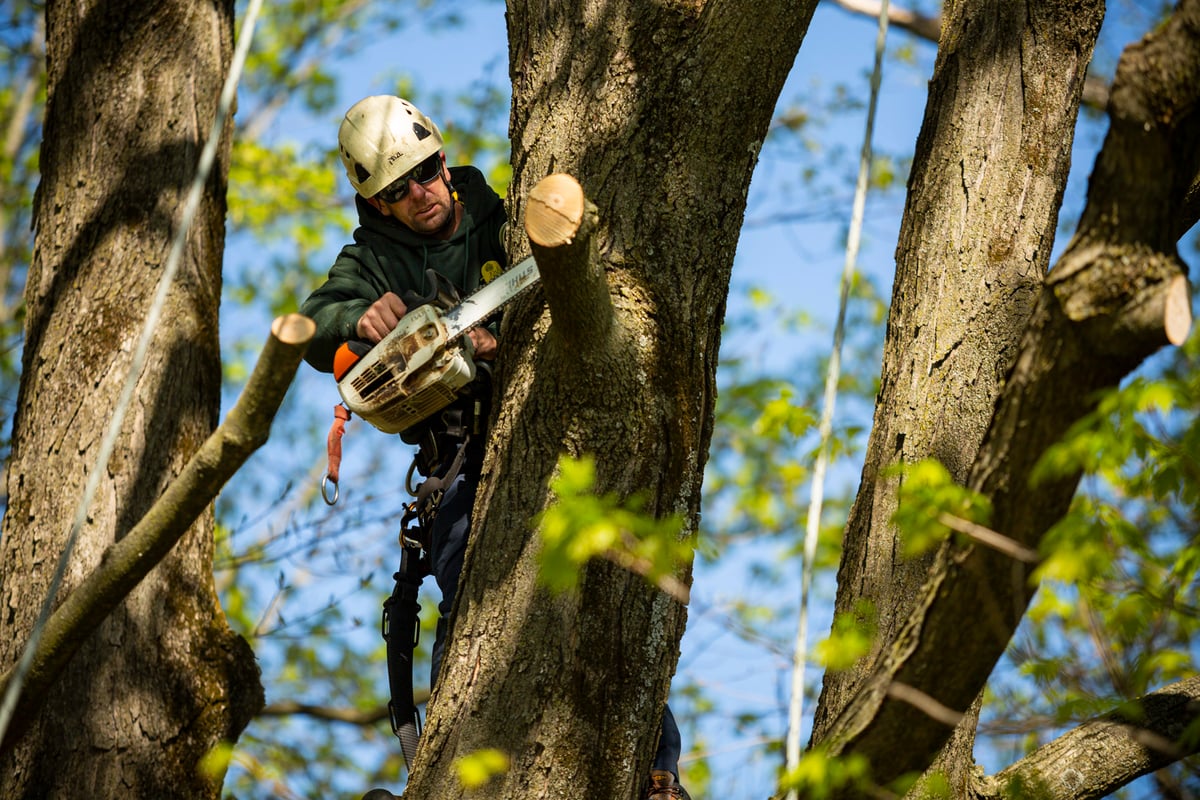 As a tree service franchise owner, you can take your own steps by ensuring that teams are well-equipped and have the safest gear. You also invest in getting your team certifications and training.

But in the end, each team member must take control of the safety culture in order to succeed as a whole.

It is everyone's responsibility—not a single team member's—and it's important that everyone recognize this.
We're Here to Help
Building a solid tree service safety culture can feel like a lot of work. But the good news is that you're not starting from scratch. If you are a Joshua Tree Experts franchise owner, we are here to help with your efforts.

In fact, these are areas where we have already put in a lot of hard work. We can help you implement training programs, meetings, and safety practices that will set your team up for success.

Any time that you have questions or are looking for ideas, we are here to provide guidance. We know how imperative safety is to your company's success.

Are you ready to grow a successful business from strong roots? Joshua Tree Experts has the proven systems and processes in place to help. Request a meeting and begin your journey today.