Truck wraps can be highly effective when it comes to creating brand recognition in your local market and advertising your tree service. But you obviously want to implement best practices to get the most out of your truck wrap design.
The last thing that you want is to make a mistake that minimizes the impact of a truck wrap for your tree care franchise.

To help you avoid mistakes, we've rounded up some truck wrap design best practices to help you get the most out of this valuable mode of advertising.
Focus on Brand Consistency
When it comes to advertising your tree service, it's all about brand consistency—and it's no different when implementing a truck wrap design. The wrap design should have the same look and feel (including colors) as the rest of your advertising materials.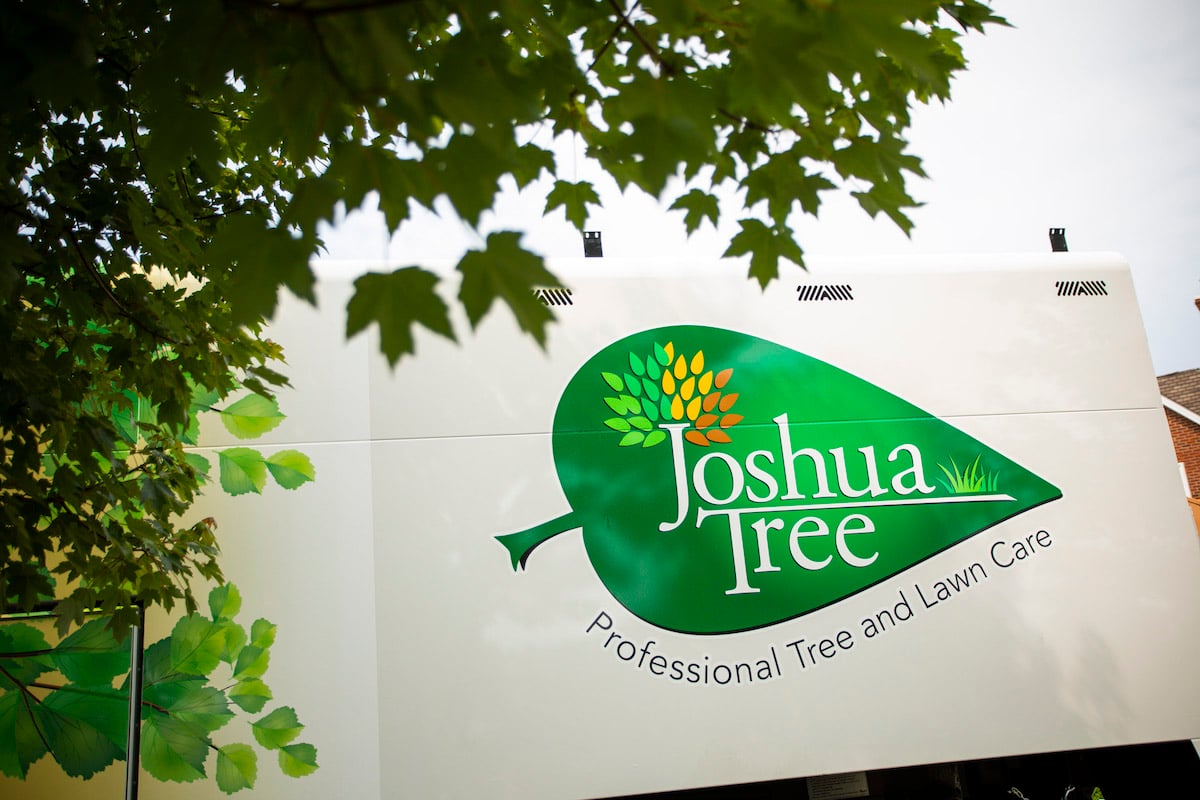 Creating the design is probably one of the hardest parts of the process and you want to be confident that you're going to be happy once all of your vehicles are wrapped. But it won't help your business as much as it should if your vehicle wraps don't mimic the other advertising materials you've used to promote your tree care franchise.

The good news for Joshua Tree Expert franchise owners, the hardest part is simplified. We already have the file for our truck wrap design so all you would have to do is take that to a local vendor to get your vehicles wrapped. We understand the value of brand consistency in building a presence and also building confidence and we've already incorporated that into our design.
With a Truck Wrap Design, Simple is Better
As far as the design goes, we've also learned how important it is to keep it simple. If it's too busy (and there's too much "going on"), it could defeat the purpose. You want it to be colorful and eye-catching but you don't want it to be "messy."

In other words, you want to capture prospective clients' attention and then ensure that your message is clear.

We've seen some wraps that are so cluttered that you can't quickly figure out who the company is, and that defeats the purpose.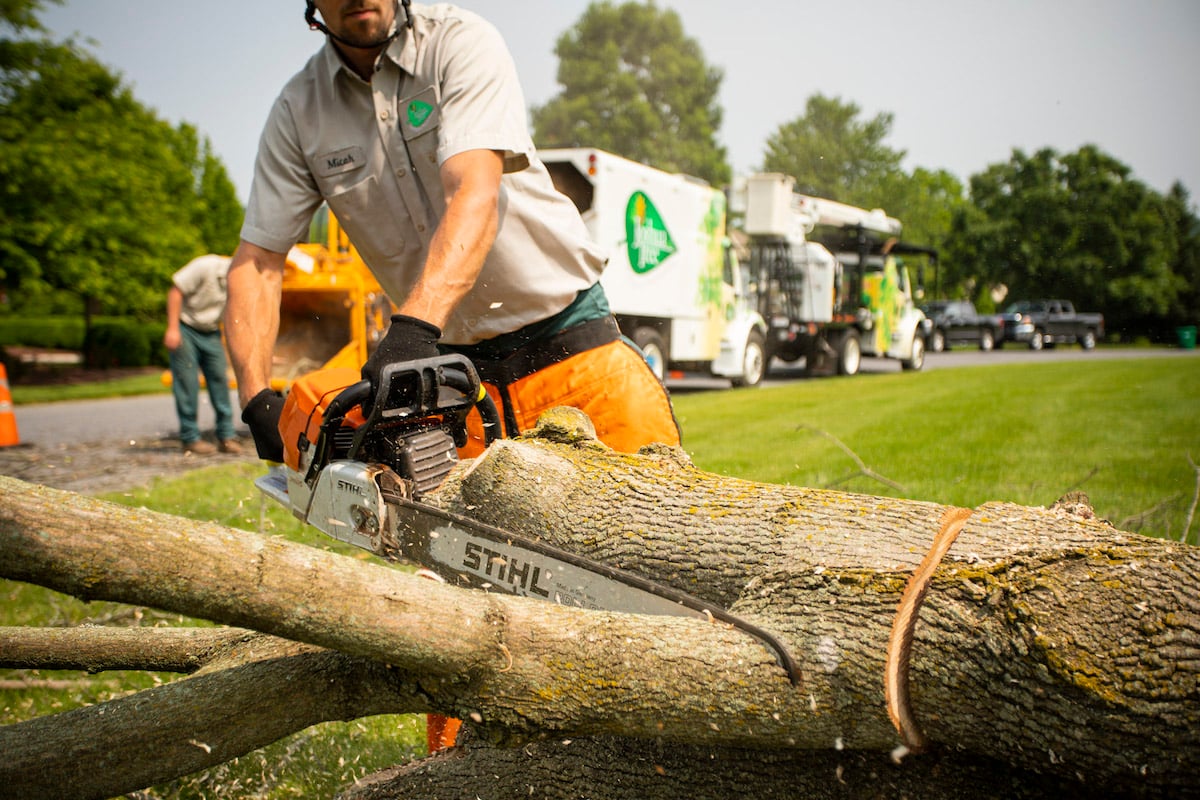 At Joshua Tree Experts, our truck wrap design is bright with colorful green leaves which stand out and also show exactly what we do. But it's not cluttered in a way that you don't instantly notice our logo (also colorful and bold) and who we are.

One additional point on the truck wrap design is the fact that compliance numbers or state license numbers must be shown on the vehicle so you'll need to keep that in mind when having the wrap created.
Make Sure Contact Information is Visible on a Truck Wrap Design
This goes along with the point of not cluttering your design. You also want the contact information to be easy to find on tree care trucks.

We often use our website instead of a phone number on our truck wrap design for a couple of reasons. It's more memorable than a phone number if people aren't writing it down (which oftentimes they see our trucks while driving so they can't write it down).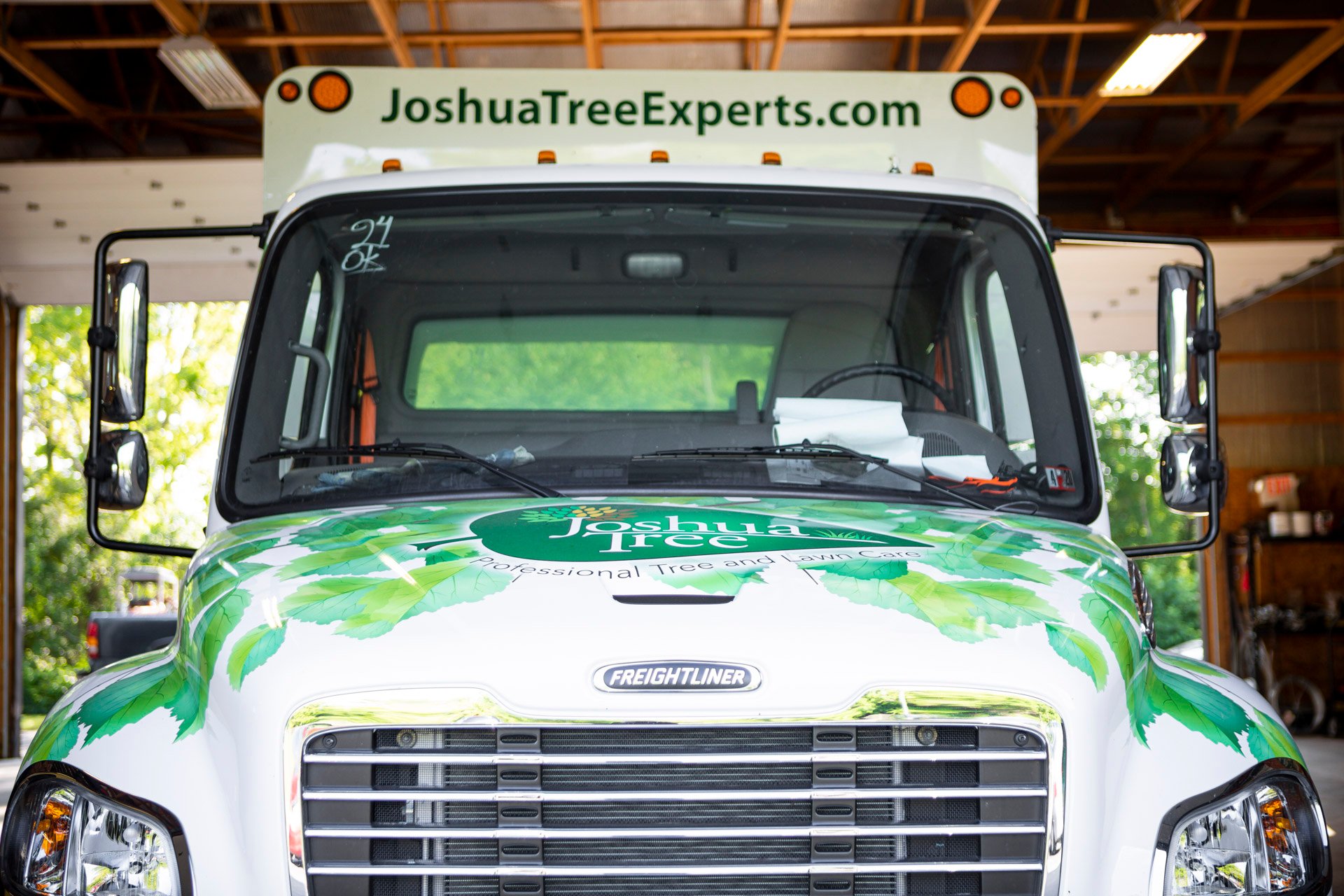 But we also take this approach because people are more likely to check out our website before calling us anyways—and they can easily find our phone number on our site.

We drive prospective clients to the website where they can learn more about our company and gain even more confidence before picking up the phone and calling us for an estimate.
Plan for the Truck Wrap Cost
You also need to think ahead about what it is going to cost for a truck wrap and plan for that advertising expense.

The exact truck wrap cost is going to vary from market to market, though, the national average seems to be somewhere around $2,000 to $5,000 to wrap.

Of course, if you don't already have a truck wrap design, that could be an expense of its own if you need to bring in a designer to create the wrap design.

This is another way that things are simplified for Joshua Tree Expert franchise owners as we've already gone through the work to create a great design. You just need to take it to your local vendor for the physical printing and wrapping.
We're Here to Be Your Partner in Success
If you have more questions about truck wraps, we are here to help. Effectively advertising a tree service is important and we want you to see maximum success for your efforts.

Just remember, you're not on your own. If you are a Joshua Tree Experts franchise owner, we are here to be your partner in success.

As we've mentioned, we already have our truck wrap design file for you to get started in wrapping your vehicles. If this is a new process for you, we are here to help. We've had a lot of experience with vehicle wraps and are always available to impart what we've learned.

At the end of the day, your success is our success and we're ready to help.

Are you ready to grow a successful business from strong roots? Joshua Tree Experts has the proven systems and processes in place to help. Request a meeting and begin your journey today.