If you've ever read a business article or book, you know that the term "company culture" gets thrown around a lot. Of course, that's ultimately for a good reason. The culture that you create at your tree service franchise can definitely either contribute to or diminish your success.
Oftentimes, company culture is referred to as the "most important factor" in your company's overall success.

Of course, a great tree service company culture can't simply be created overnight. It's something that has to be built over time. But you can (and should) begin the process right away.

In this article, we'll talk about what it takes to start to build a strong tree service company culture that will make your franchise a great place to work. At the end of the day, people want to work at a place where they are happy and company culture has a tremendous amount to do with whether or not that's the case.
1. Tree Service Company Culture Starts with a Vision
More specifically, it starts with YOUR vision. What is your vision for your business? What do you want it to be (and what are you working toward)?

You have to know the answers to these questions in order to begin to build an amazing tree service company culture where people are happy to come to work.

If you don't have a vision, you're just operating blindly with no real plan for yourself or your team's future—and that's a big problem on many levels. There's no question that it will soon also begin to impact the overall culture of your business. If people don't feel like you have goals and an overall plan, coming to work can start to feel pointless.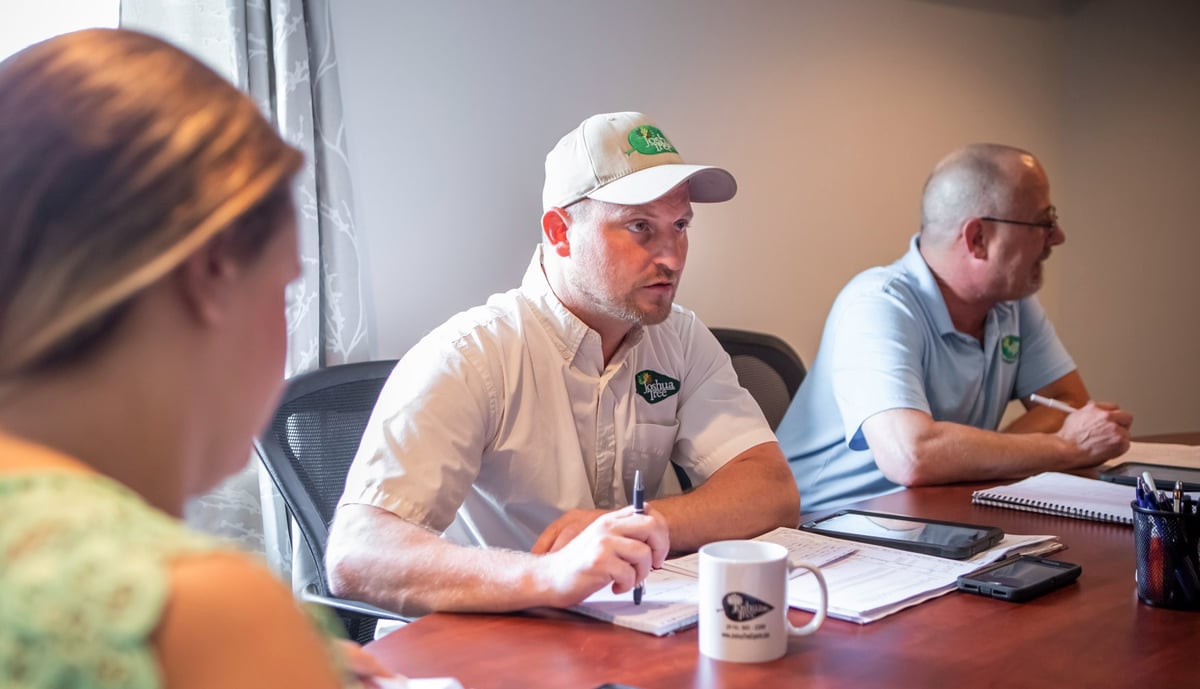 But when you have a vision, you also have clear expectations—and you should share those with your team.

What are your expectations for their role in the company? And what do you expect from them? You must be willing to dedicate time to your people in making sure they have what they need to succeed at their job. If you don't do this, you simply can't set them up for success and that's going to hurt your tree service company culture.
2. Tree Service Company Culture Includes a Career Ladder
Tree service franchises that have a great company culture also have very defined opportunities for advancement. This goes along with the vision that we talked about above.

People want to know that you have a plan for them and that they're working toward something. That includes opportunities to climb the career ladder.

At Joshua Tree Experts, we have always loved to promote from within and that is something that has helped us to build a stellar company culture. People know that they have a future here and they know what it takes to achieve success.
The truth is, a lot of companies "talk" about promoting from within and offering opportunities for advancement, but they don't always follow through. This can have a very negative impact on company culture. It can also build mistrust.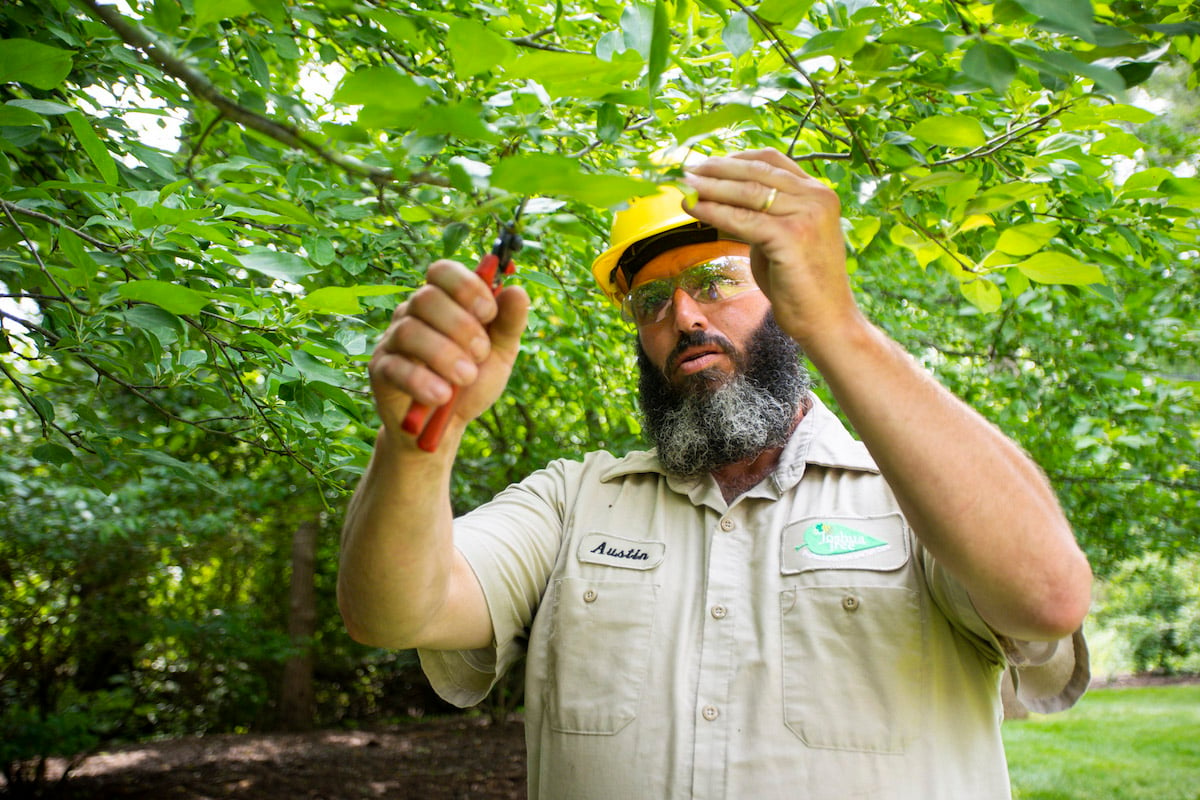 Instead, be clear not only in your expectations of your team members but also in what it could mean for employees who meet those expectations. What will it take for them to advance to a higher role and earn more money? These should not be abstract ideas—it should be clearly defined what needs to be done.

A lot of this also falls back on a very important part of being a tree service franchise owner and that's: Get the right person in the right seat.

That's a concept that we talk about a lot at Joshua Tree Experts. At the end of the day, not every person is suited to every role. Some people will naturally excel in certain areas of the business and struggle in others. Getting the right person in the right seat is imperative when it comes to setting them up for success.
3. Follow Systems and Processes to Set Your Tree Service Franchise Up for Success
Another thing that builds into company culture is consistency.

Consistency can be built when you follow systems and processes to build upon your success. If you've ever worked somewhere where it felt like there was no "plan" or maybe even no rhyme or reason for the way that management did things (or even what was expected out of the team), then you know how frustrating this can be.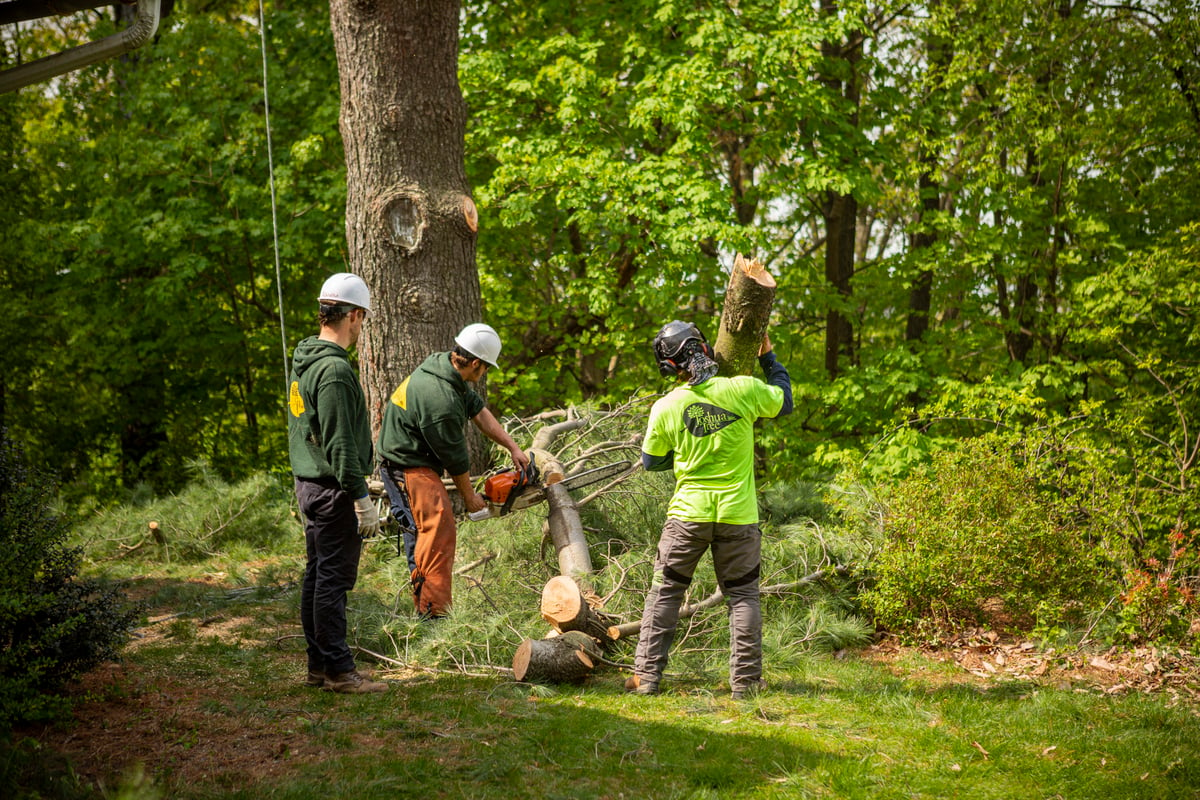 You also know how it can negatively impact company culture.

In general, some of the greatest keys to success come down to having formulas and guidelines to follow and systems and processes in place that will help you succeed.

Fortunately, for Joshua Tree Experts franchise owners, you aren't on your own in creating these. We already have systems and processes in place that can help you build consistency in your business and ultimately set you and your team up for success. That will lead to building that strong tree service company culture as well.
4. Work Hard, Play Hard
Finally, we also want to mention that having fun as a team certainly contributes to a strong tree service company culture too. This would include participating in some fun activities both during and outside of the work hours.

Over the years, Joshua Tree Experts has become a very fun place to work for many reasons.

We have fun company events, team trips (paintball, horseback riding, skydiving, ax throwing, and even pheasant hunting to name just some), parties and contests, employee appreciation opportunities, and so much more.

While all of this definitely contributes to the tree service company culture that we've built, we mention this point last because you can't just jump right into trying to make everything fun with activities and events if you aren't putting in the hard work on the front end, too.
In other words, if you aren't working from systems and processes, creating opportunities for advancement, and you lack a vision, then just because you take the team on a fun activity does not mean that you'll instantly have a great tree service company culture.

In fact, ignoring all of the other stuff is probably one of the biggest mistakes that business owners make when it comes to company culture. They plan one BBQ that their team doesn't really even want to attend and they say they have an amazing company culture.

In reality, it takes a lot more than a handful of fun events to see success with a strong culture. Ultimately, you want your team to want to come to these events and that only happens by working on the other areas, first.
We're Here to Help Build Your Tree Service Franchise
Building a great company culture can take a lot of work. As we said from the start, it's not something that will just happen. It takes time and effort.

Fortunately, you're not on your own. If you are a Joshua Tree Experts franchise owner, we're here to help with all of this.

These are areas where we have already put in the hard work and have seen it pay off. And we're here to show you how we did it. You can lean on us and replicate our model of success to see your own tree service franchise grow.

Any time that you have questions or are looking for ideas, we are here to help. As we've said, there are some strategies that you can follow to help set your business up for success. Things like getting the right person in the right seat and defining your expectations for their role will help you to build a strong tree service company culture where team members love to come to work.

Are you ready to grow a successful business from strong roots? Joshua Tree Experts has the proven systems and processes in place to help. Request a meeting and begin your journey today.